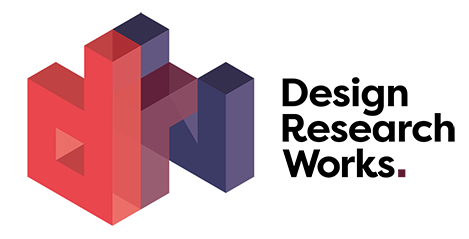 Design Research Works' Lab Engagements are a knowledge exchange initiative, framed around visits by a small team of researchers from Design Research Works (Lancaster University) to leading Design Research labs in Europe and North America. Each visit will involve activities designed to help us learn about the kinds of Design Research work happening in each lab, including...
---
Activities
Interviews

1
We would like to talk to people in each lab to explore perspectives on the potentials, values and challenges of design research... [more]
Filmmaking

2
We would like to produce a short film about a project from each lab. These will feed into our documentary about design research... [more]
Observations

3
Where possible, we would like to observe design research activities and get to know ongoing initiatives in the lab - or in the field...
Diary

4
We would like to give a few researchers from each lab a diary to capture insights from an ongoing project for a period of 2-3 months... [more]
Workshop

5
We would like to facilitate a workshop that explores the question, "what if we had a shared repository of design research projects?"... [more]
Talks

6
We would like to share our work as part of the exchange, in the form of talks, or seminars - or however you'd like us to fit in...
---
Why Participate?
Exchange
E
We believe this will help promote knowledge exchange between Design Researchers and cross-pollinate ideas.
Contribute
C
We believe your contribution will help to enrich our understanding of the power of Design Research.
Community
C
We want to help cultivate a strong, supportive and inclusive Design Reseach community.
Share
S
We want to shine a light on the best Design Research projects. This includes you!
---
Documents