From September 2022 to January 2023 we embarked upon a series of Lab Engagements. The video showcase above shows daily diaries of our visits to 11 different labs/studios/groups, in 6 different countries.
As part of each visit we conducted a series of research-oriented activities: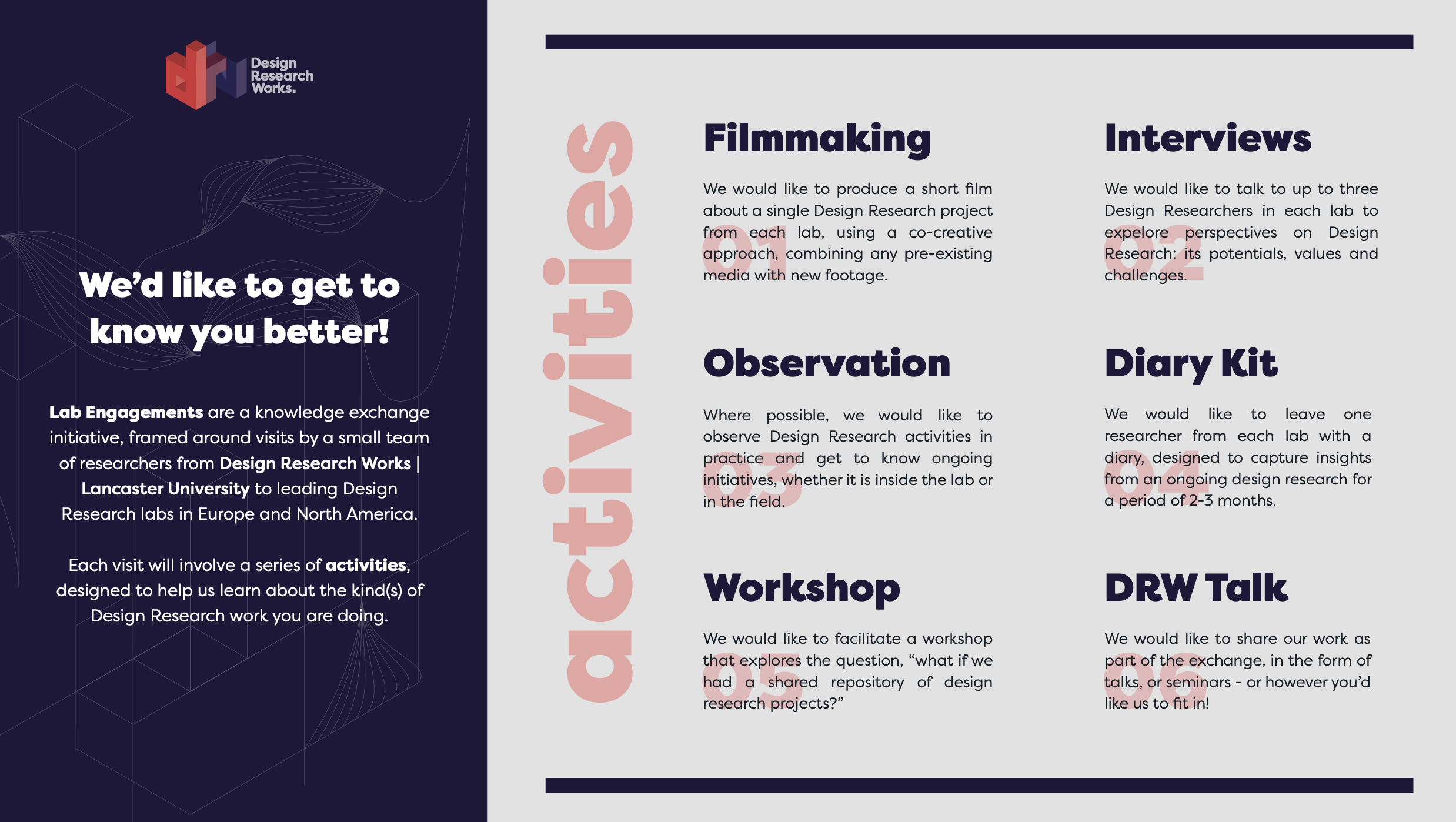 These research activities are feeding into several on-going projects:
If you'd like to talk to us about the lab engagements we've already completed, or if you'd like to help us in doing another one, then please do get in touch.