In September ImaginationLancaster hosted AI Summit North West. The event brought together hundreds of professionals working in the creative industries, policymakers, and researchers, to discuss the challenges and opportunities that AI is posing the creative industries.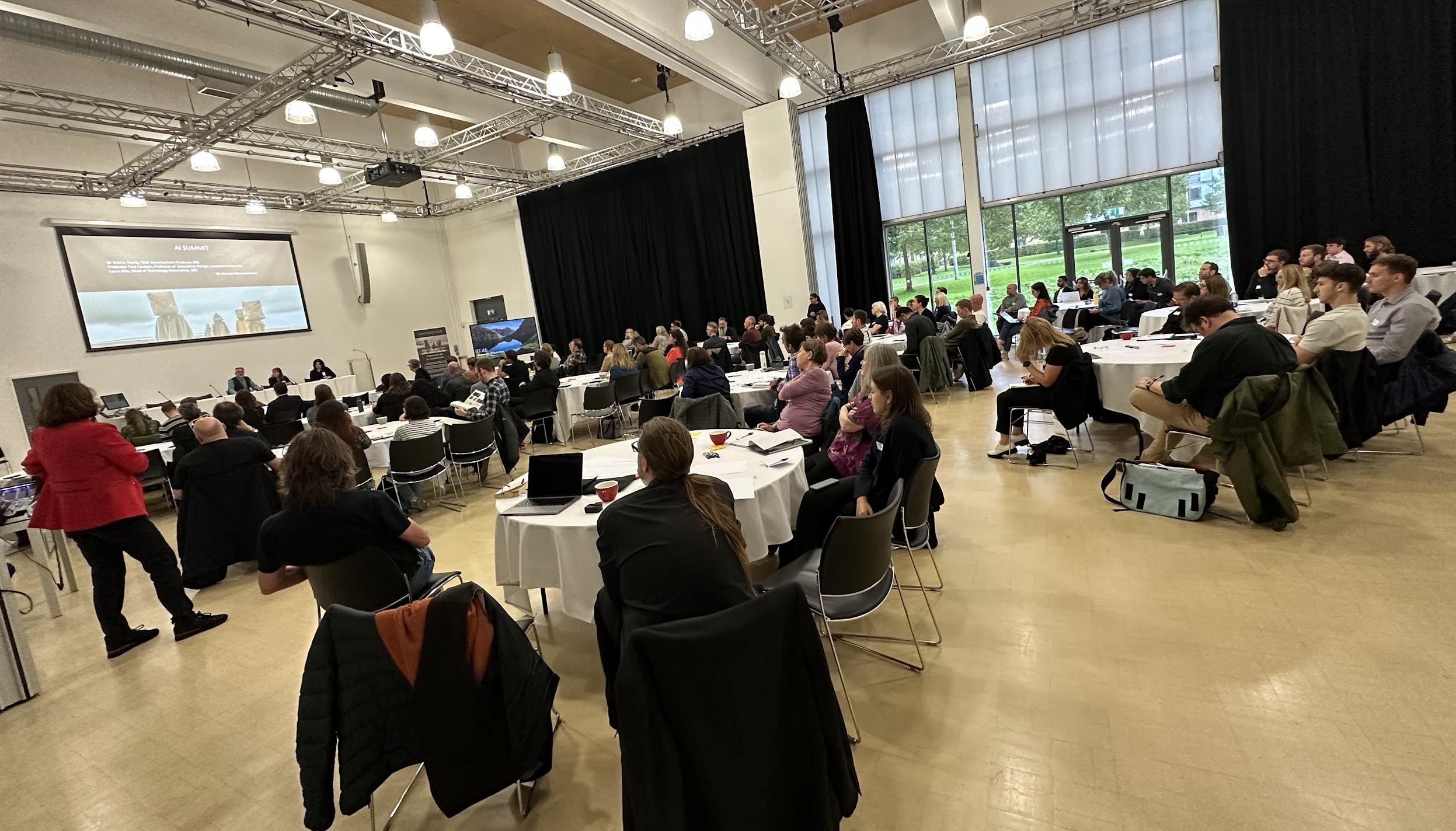 The summit in progress
I had the pleasure of hosting a 'provocation' with Andy Walmsley of Wash Studio. In the discussion Andy voiced his concern about future generations, specifically wondering if the creative industries will be rendered obsolete by AI. While there was much nuance to the discussion, in my view the takeaways from the discussion were:
There are certainly risks, particularly in this period when new technology is being adopted very quickly
There are also many opportunities as well
We should endeavour to support businesses through this transition
We should endeavour to provide future generations with the skills they need to thrive in an AI-infused world
We should be mindful of the ethical dimensions of how AI is trained and the energy demands it brings
The event was also a great opportunity to demonstrate Jesse's Entoptic Field Monitor to a new audience, who found it a very engaging way of understanding the 'material' aspects of image diffusion models.