'Seeing with sound' Lancaster University's VC's Prize for Participatory Research
In December 2021, the Vice-Chancellor of Lancaster University announced a new prize to fund innovative participatory research in an initiative funded by Research England. We secured funding of £25,000 to support a project that uses participatory design research processes to co-design audio games with the blind and partially sighted community.
We are partnered with Sight Advice South Lakes on this project, which is being led by Design Research Works' Senior Researcher David Philip Green, and is also part of PhD candidate Zach Mason's doctoral research.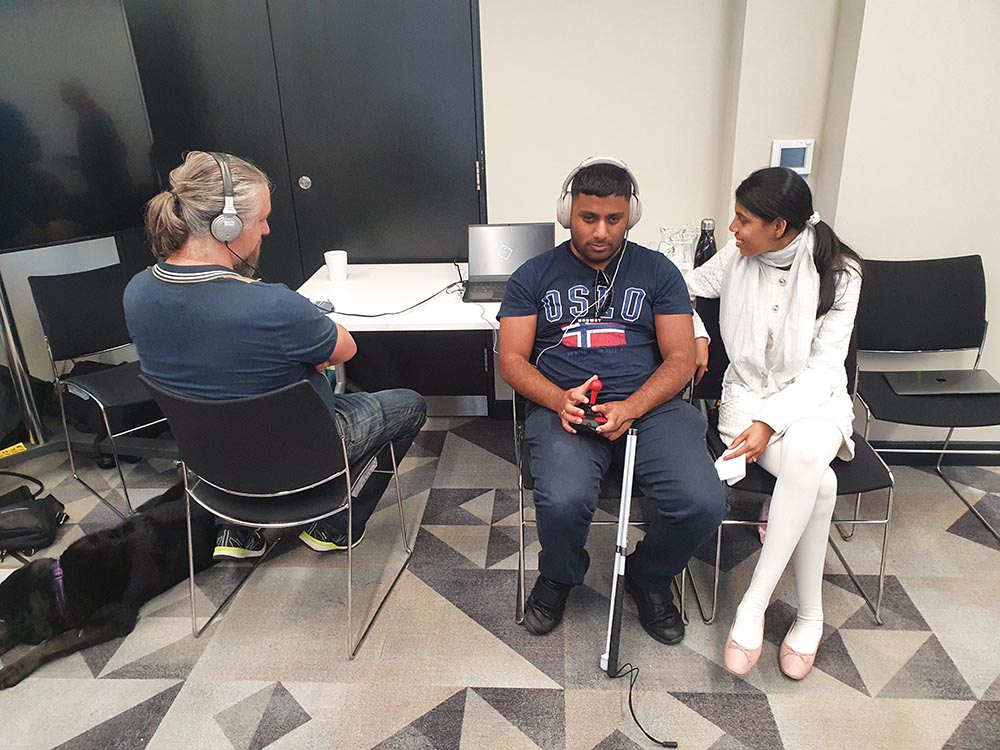 In June 2022 we play-tested a prototype version of the game as part of a co-design workshop generating a huge amount of ideas and providing an amazing foundation for this research to continue.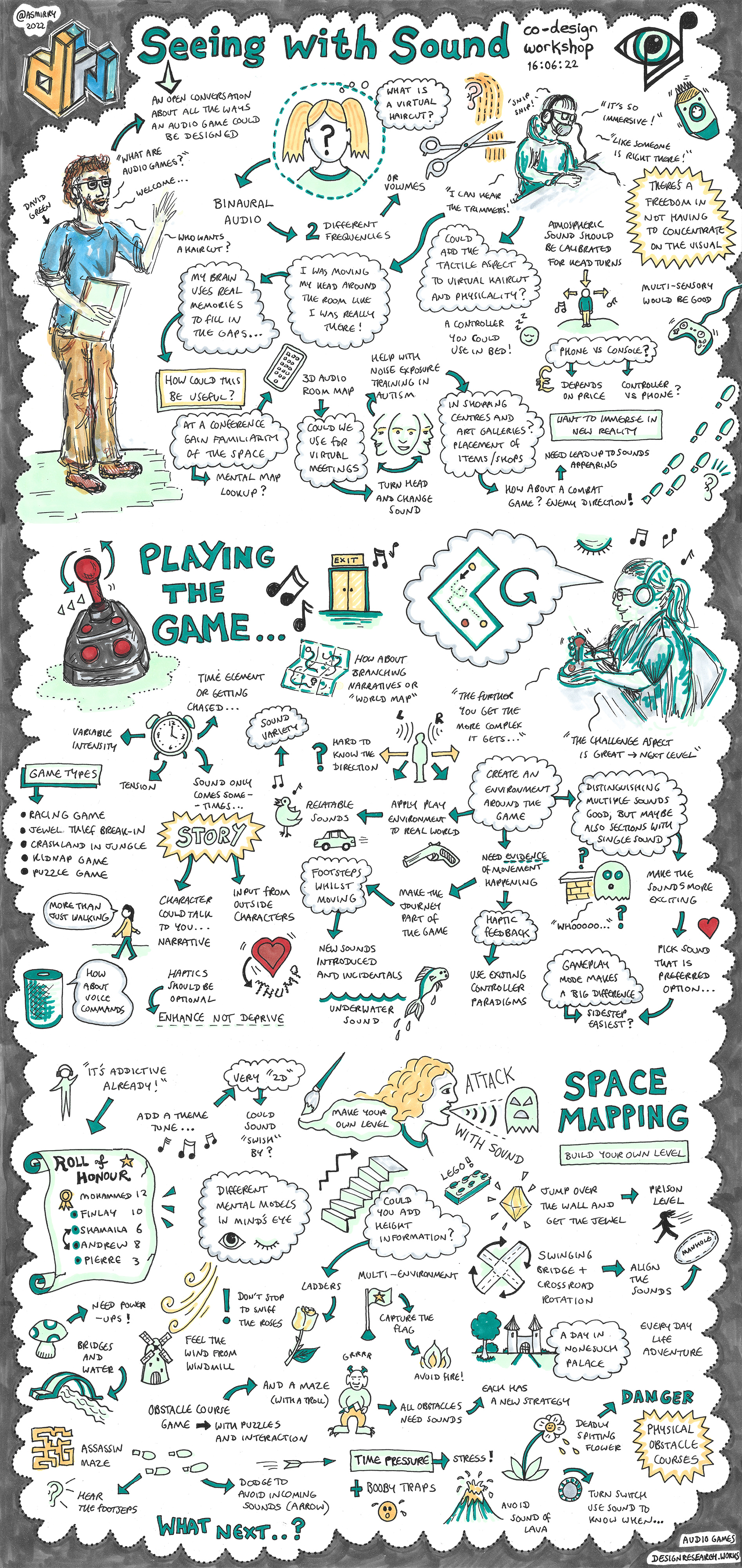 Sketchnote by Miriam Sturdee