Early in 2022 Dave, Zach and Joe - with mentorship from Paul - were awarded the Vice-Chancellor's Prize for the project "Co-designing audio games with the blind and partially sighted community" - also referred to as the 'Seeing with Sound' project. The project has recently won an Inspire award from sight-loss organisation Visionary.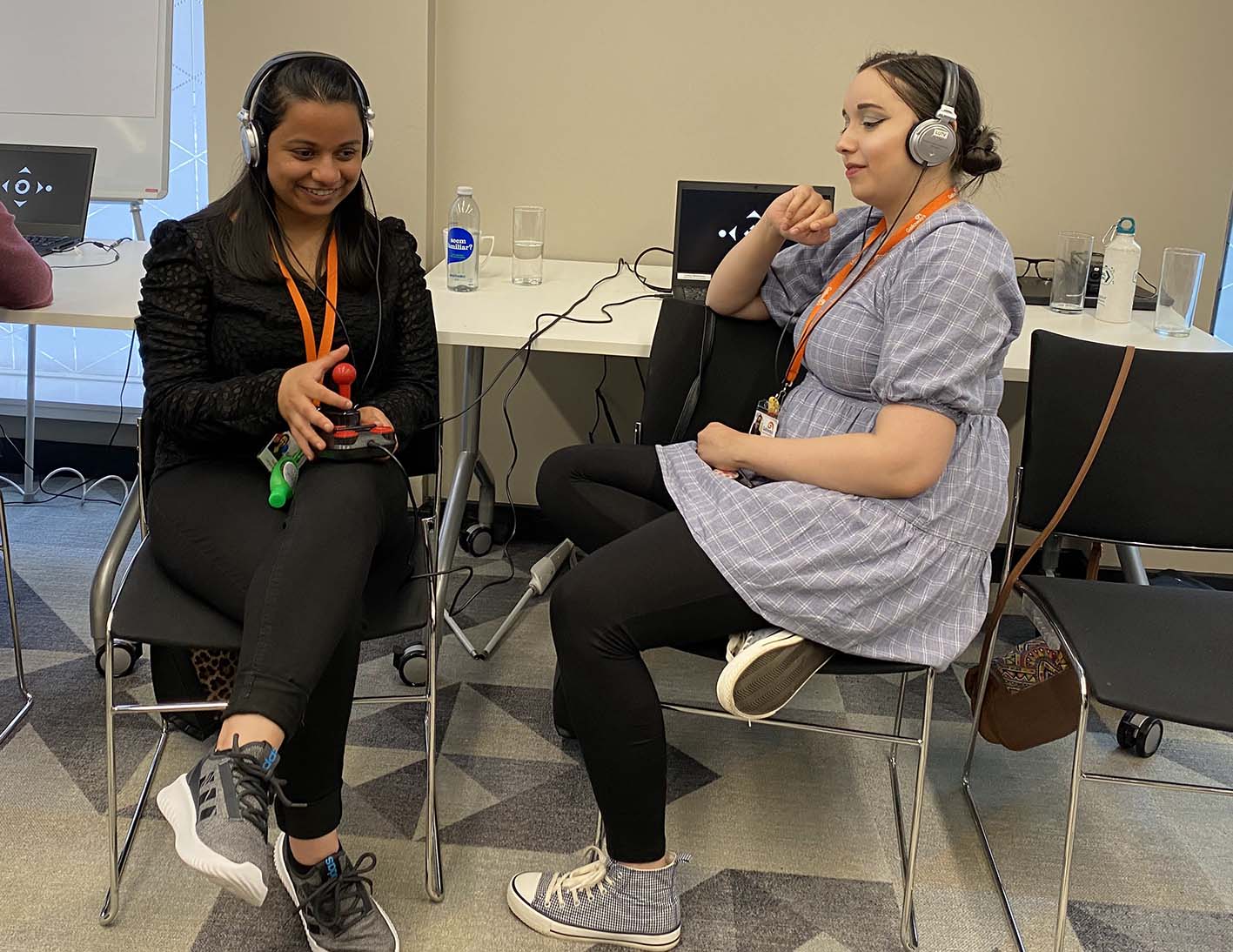 Two participants in the workshop playing a prototype version of the audio game
The project builds from the realisation that the gaming industry is huge but largely excludes those with visual impairments. We approached a local sight-loss charity, Sight Advice South Lakes, to explore this issue.The team set about designing one of the world's first audio only computer games that used sound instead of visuals. Sight Advice helped to recruit a group of visually impaired people with computer game experience to form a broad co-design research team from across the UK. Joe describes the workshop below:
"The people that SASL helped recruit were exceptionally good natured, friendly, accommodating of our lack of knowledge about the realities of living with sight loss, and they were fully engaged with the topic. Having the whole group identify with the idea we are exploring, and putting their hearts and souls into helping us understand the problem better, and create new possible directions, was a fantastic demonstration of how bringing diverse voices to any design problem can be transformational."
We are currently striving to source funding to work with a developer in order to build on the co-design workshop and get a version of the game ready for global release. If you are an indie developer interested in working with us, please do get in touch with Joe!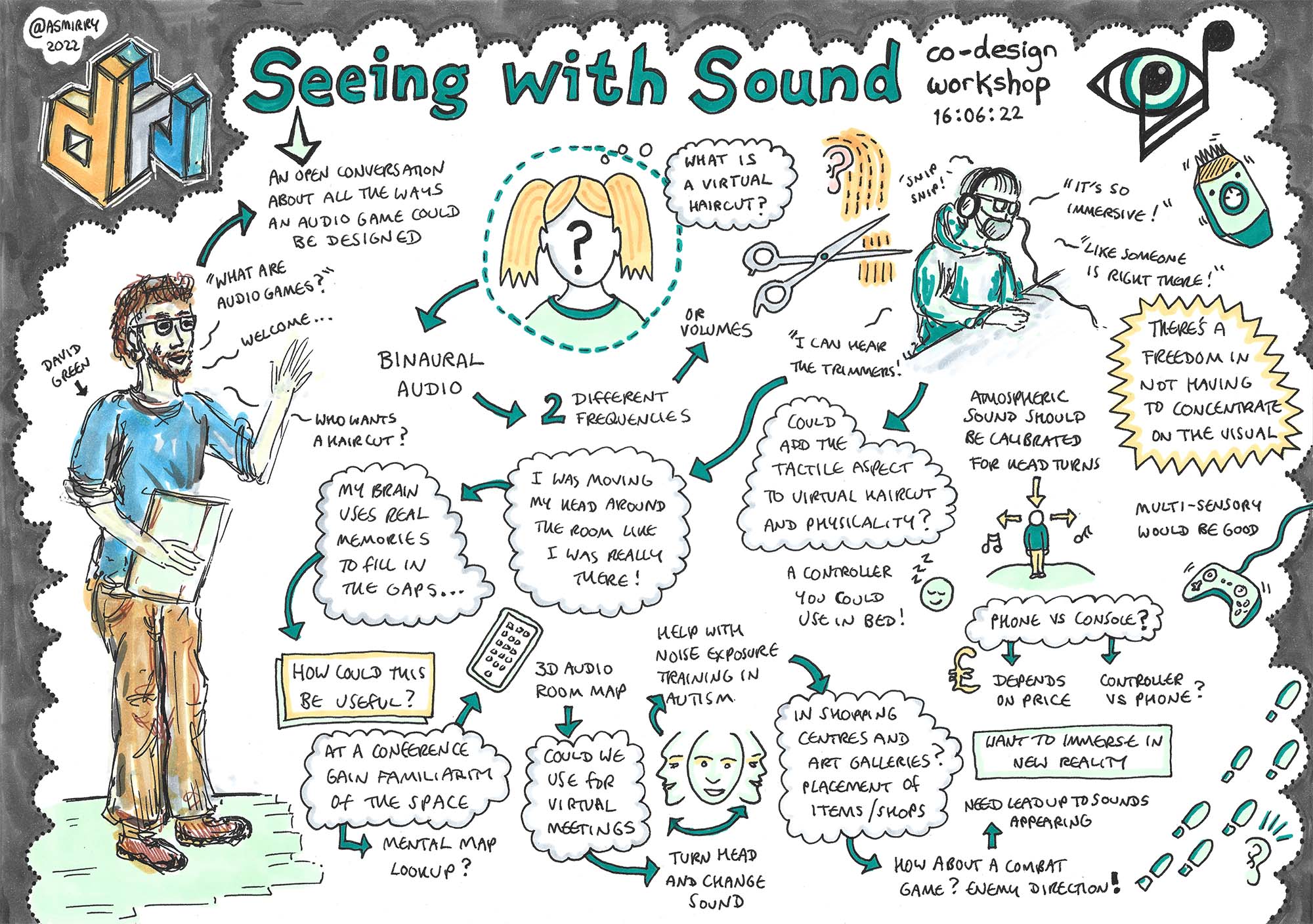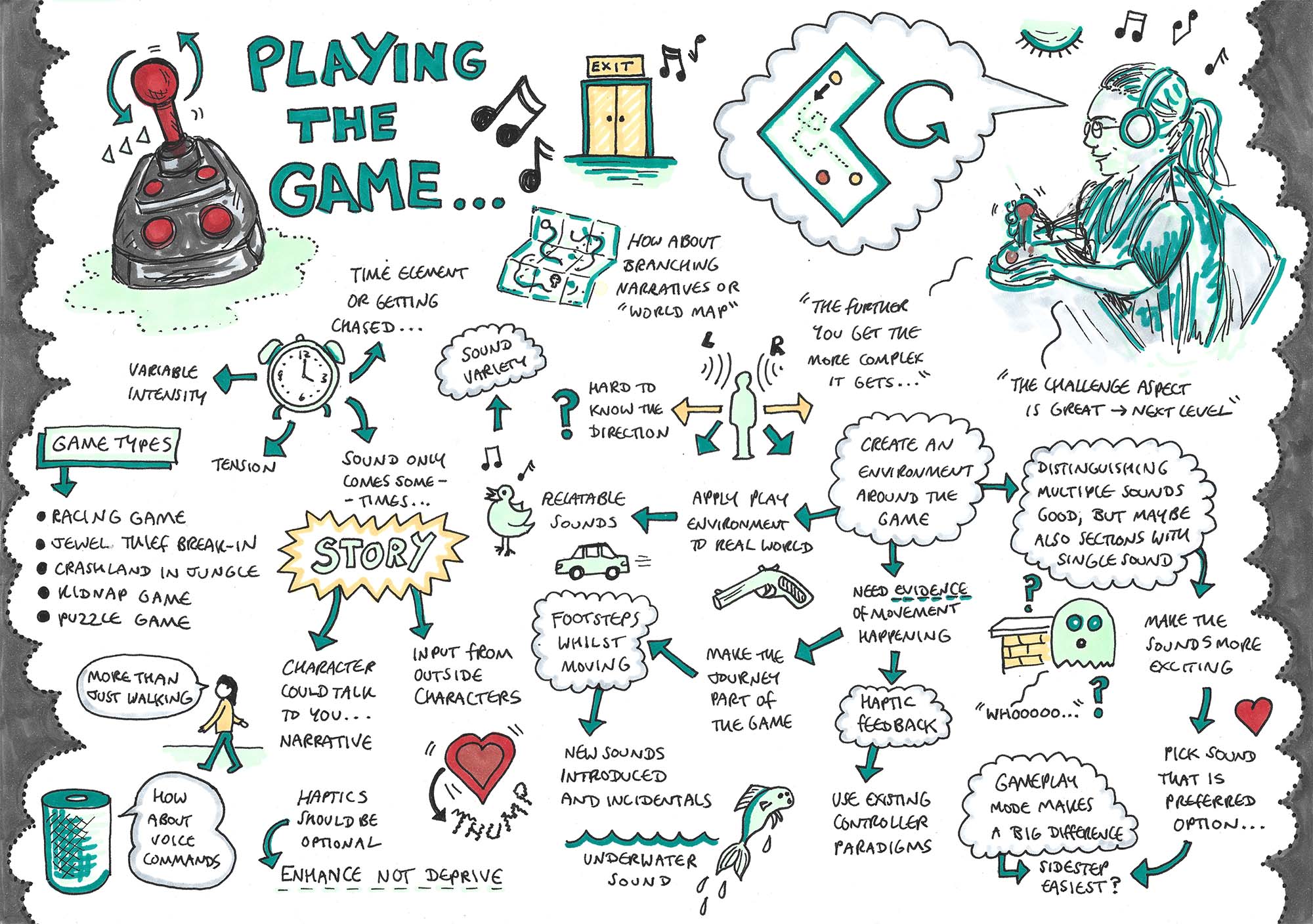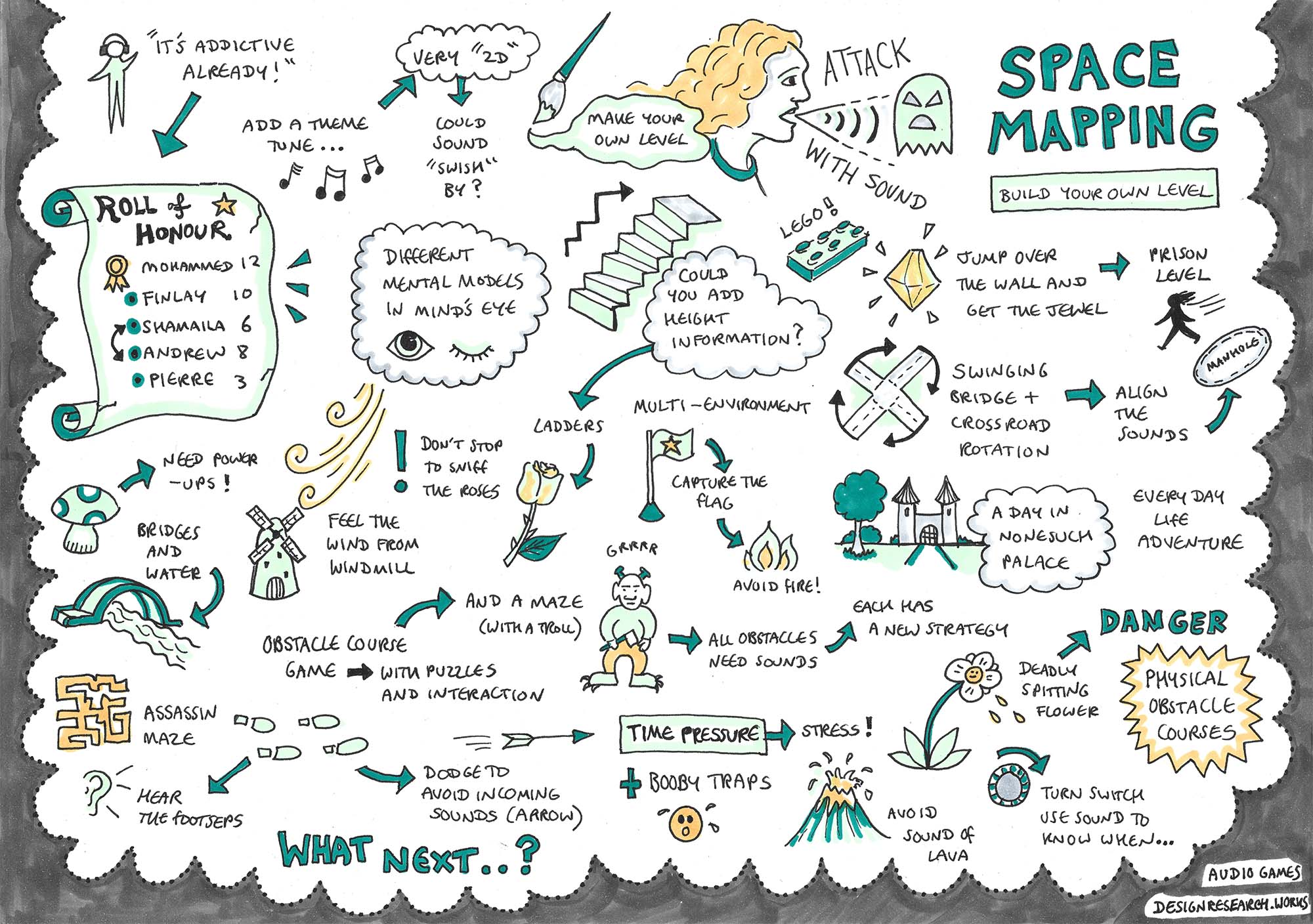 Sketch note illustrations capturing our co-design workshop with Sight Advice South Lakes.