Paper on the Entoptic Field Camera @ ACM CHI 2024
Dr Jesse Josua Benjamin presented a paper - The Entoptic Field Camera as Metaphor-Driven Research-through-Design with AI Technologies - on the design, development and a field study of the Entoptic Field Camera at ACM CHI 2023 in Hamburg, Germany.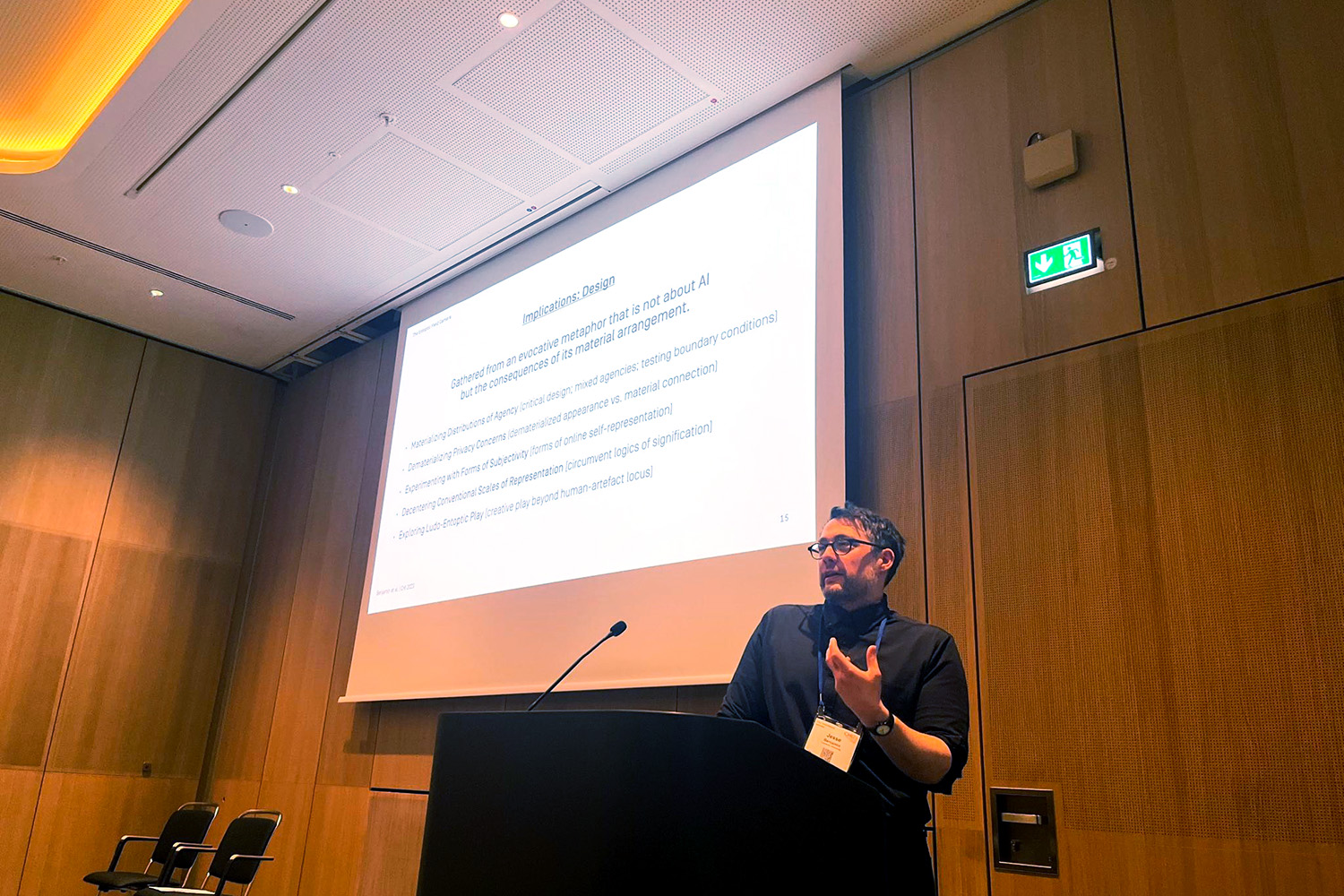 Dr Benjamin presenting at ACM CHI '23. (c) Nico Brand
The Entoptic Field Camera uses generative AI technologies (at the time of writing the paper BigBiGAN, and subsequently Stable Diffusion) in a web application that allows people to take pictures with their smartphone camera and have these 'resynthesised' by the respective model.
In the paper, Dr Benjamin and colleagues discuss design implications, suggestions for the role of Design Research approaches such as Research through Design in AI literacy, as well as reflections on design theory.
Example images from the Entoptic Field Camera
Jesse's work on Entoptic Media began in 2021 as part of his PhD at the University of Twente and was partially funded by the MCI Research Group at the Anhalt University for Applied Sciences.
Since Jesse has been engaged with Design Research Works, similar prototypes have been shown at the Ethical Dilemma Cafe at MozFest 2022, the London Design Festival 2022, and Dutch Design Week 2022. Development continues and a new prototype version will be shown at MozFest House 2023.