When we originally decided to use documentary film as a means to do research and communicate value, the Covid-19 pandemic's first wave was over. We were optimistic that things would return to normal in 2021. We were very wrong. As a result we had to look to a contingency plan. It became The Inteview Box. The box is an adapted flight case that contains everything you need to do a broadcast quality interview, where the interviewer remains in a different location.
The box comprised a portable power supply, lighting set up, high quality video camera, remote connection to interviewers via a mobile phone, and a height-adjustable standard. It looked a little bit like this: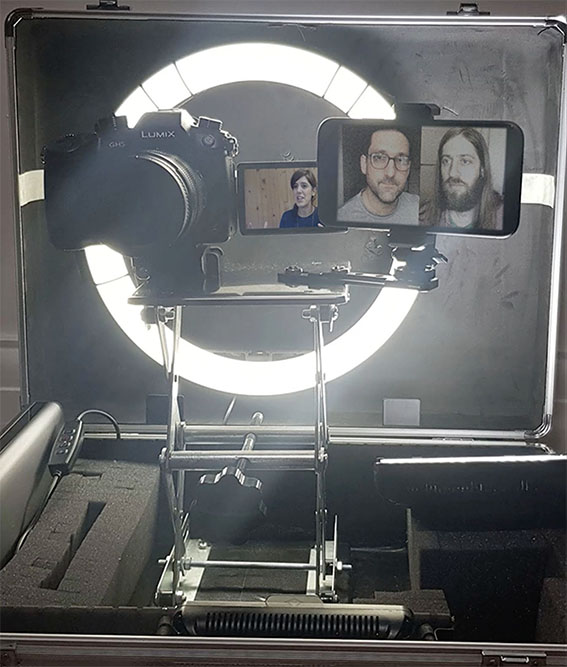 As is often the case with Design Researchers, the particulars of the project itself has become a case study. And that is what this paper is about. Inside the paper we recount the design decisions we took, as well as developing a series of design considerations for anyone wanting to create such a system in the future.
The paper was presented at the DIS 2022 and the paper is available here (if that link doesn't work there is a copy available here.
The conference presentation of this work is above and you can also see the actual interviews we created with the box with this teaser for the QuBr project:
QuBr Teaser from Design Research Works on Vimeo.