We had various presences at the workshop Data as a Material for Design at the 2023 CHI conference. Jesse was one of the co-organisers; thank you to him and the rest of that team for arranging a brilliantly-run workshop.
Meanwhile I and Dave co-authored some poems inspired by the work of R.D. Laing, collated them into a paper, and presented that as our contribution to the workshop. This extended a line of work that I and Dave first explored when using digital portraiture to explore the materiality of Machine Learning and, I was happy to discover that we weren't the first to connect Laing's work to design research when I discovered that Dan Lockton (whom we visited on our Lab Engagement series) had adopted a similar approach in the past.
You can read the poems and download the paper here: The Words are Knots and data is not not a Design material.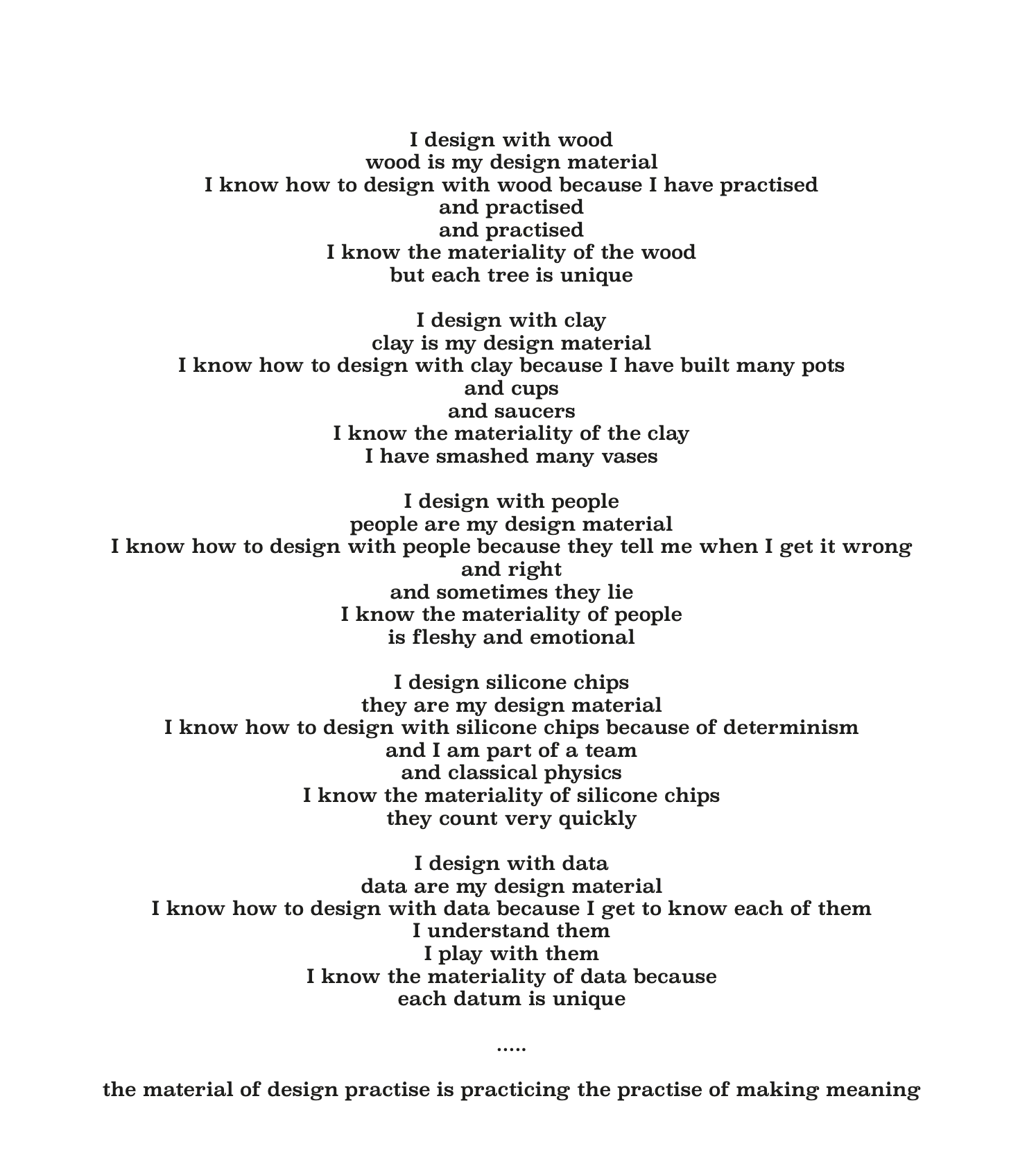 I have smashed many vases (extract from the paper)