Trust me? I'm an autonomous machine
Find out more about this project via the UKRI Trustworthy Autonomous Systems research hub project page.
The work aims to identify master narratives which bridge the gap between lay and expert perspectives on the key themes relating to 'autonomous systems'. In June 2021 we can an introductory workshop on this theme which was captured in sketchnotes.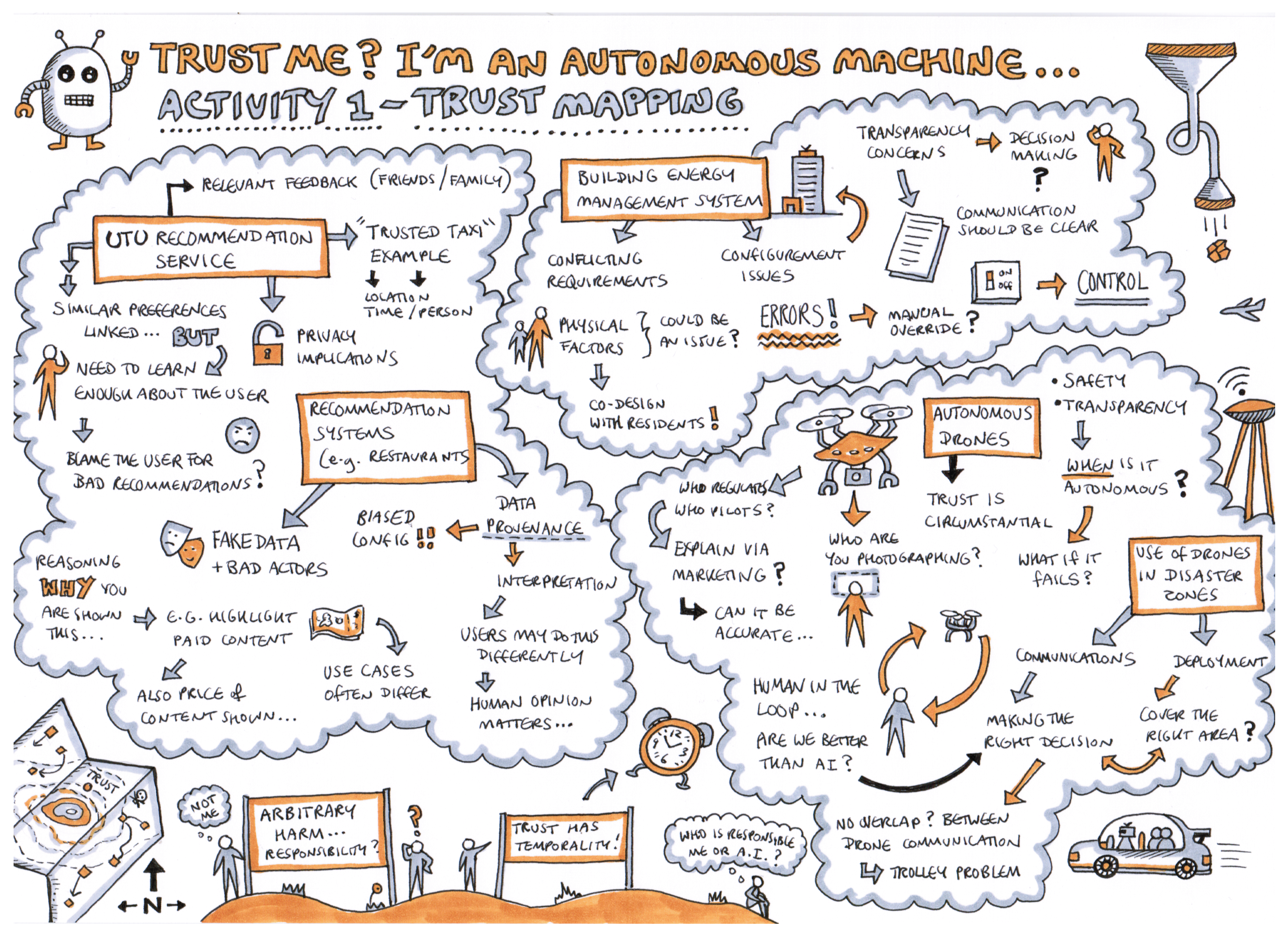 Sketchnote by Miriam Sturdee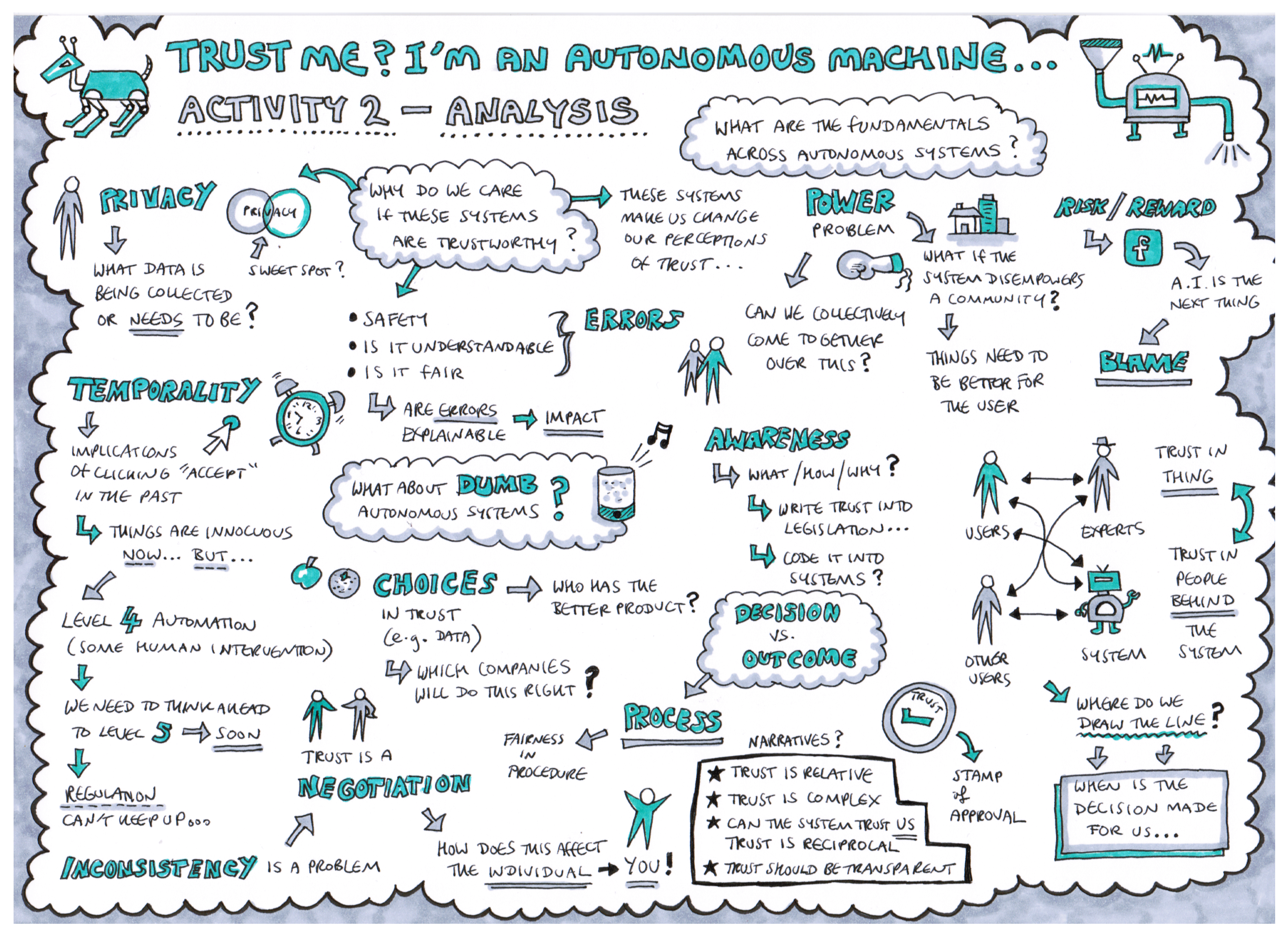 Sketchnote by Miriam Sturdee